Insercorp Launched New Design Theme for Downtown Franklin's Free Summer Concert Series, We Be Jammin 2017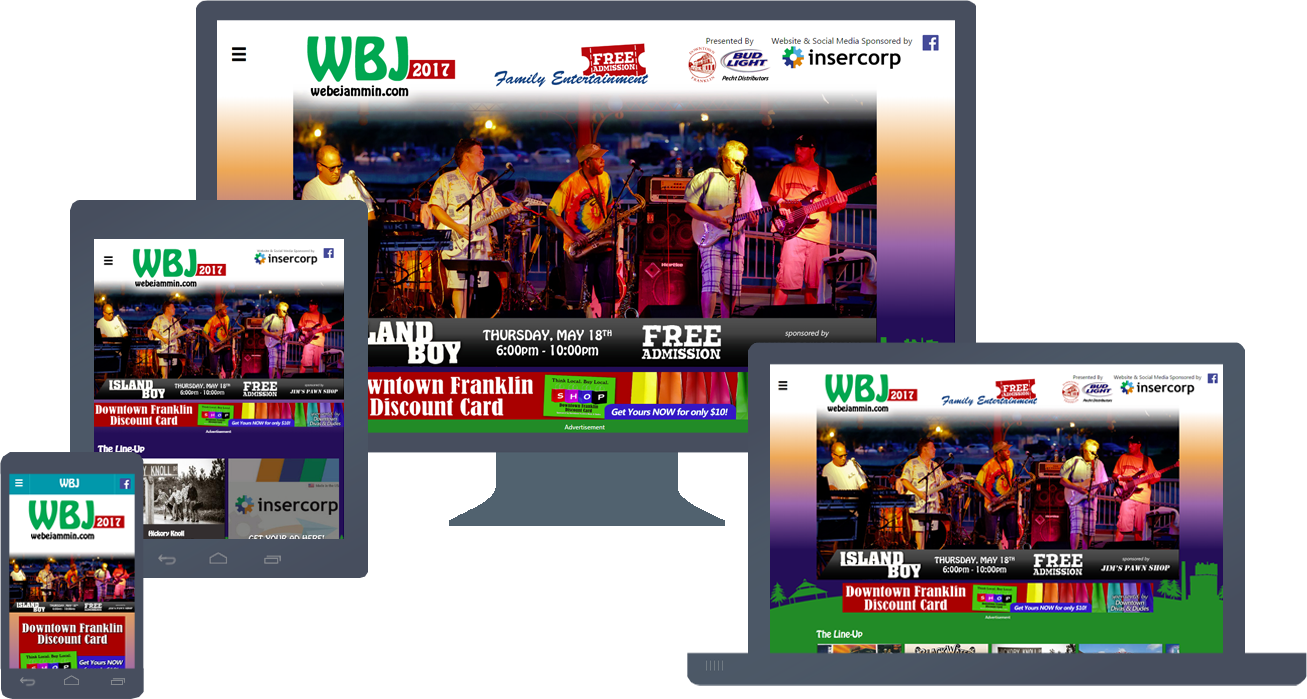 We Be Jammin (WBJ) is a free, family-friendly summer concert series held every Thursday evening (May-August) from 6:00pm-10:00pm at Barrett's Landing in Downtown Franklin, Virginia and is presented by the Downtown Franklin Association and Pecht Distributors and is sponsored by Insercorp, Real Country 101.7, and Dairy Queen.
This year marks the 9th year that Insercorp has partnered with the Downtown Franklin Association to provide website and social media sponsorship for Downtown Franklin's Summer Concert Series, We Be Jammin' (WBJ). The Insercorp Team loves being able to help our community by providing essential marketing and communication services to get Jammers excited about attending this local, family-friendly event.
The new WeBeJammin.com is mobile friendly and includes Facebook Commenting on photos and albums, an aesthetically pleasing and unique design, as well as band information and archives from the past 8 years!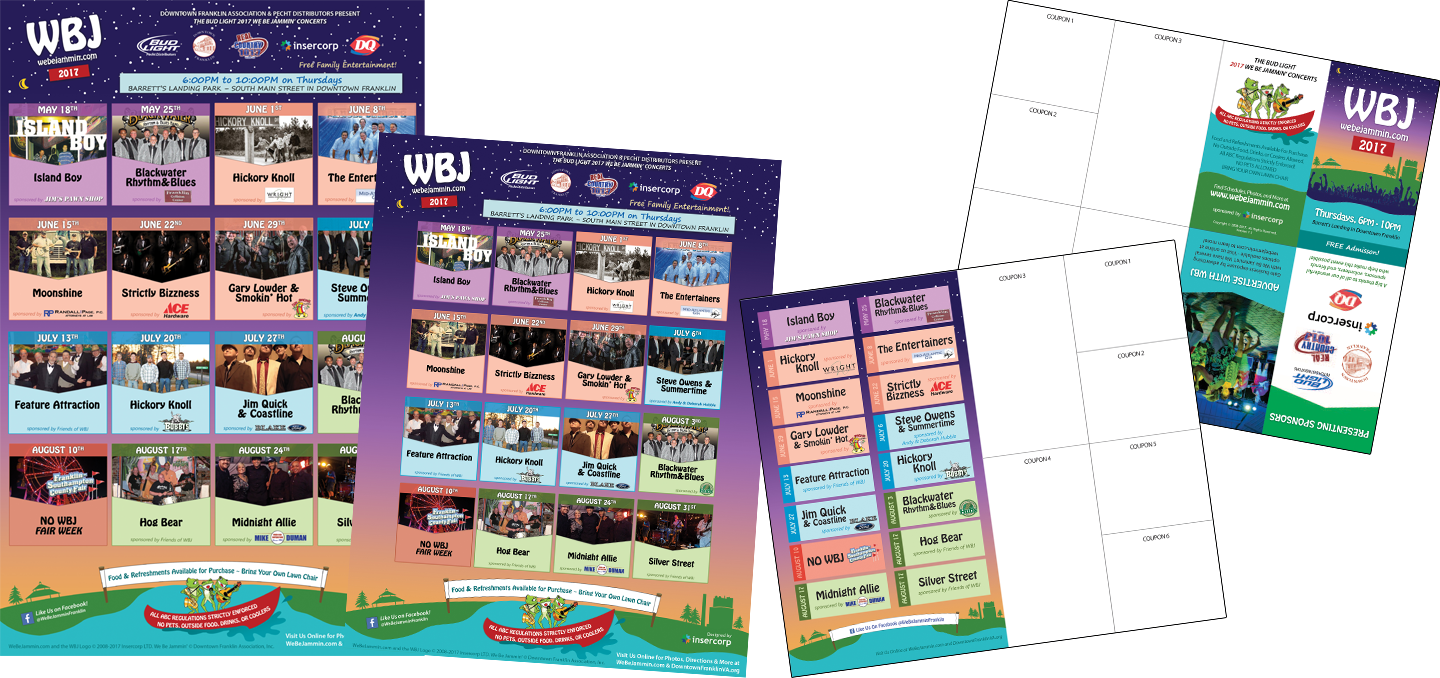 The Insercorp Development Team deployed the all-new, custom designed and fully responsive WeBeJammin.com at the beginning of May, just in time for the start of the 2017 Summer Concert Series. Not only does the new website better reflect the event but it is also more user-friendly and interactive for visitors. The design theme, created by Insercorp, has consistently been maintained throughout all marketing materials for the 2017 WBJ series.
Every year our Creative Team designs a new event poster and flyer featuring the schedule of bands. Last year, we decided to up the ante by designing a convenient pocket schedule for the event - and they were a hit!
Learn More About the New Website Project >
See Who's Playing and When >
Follow the WBJ Facebook Page >