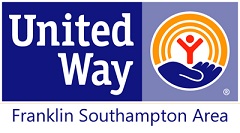 The mission of Franklin-Southampton Area United Way is to improve lives by mobilizing the caring power of our local communities.
Its vision is that Franklin and Southampton will be thriving communities with opportunities for a better life for all. United Way will advance the common good by focusing on the basic building blocks of Education, Income and Health.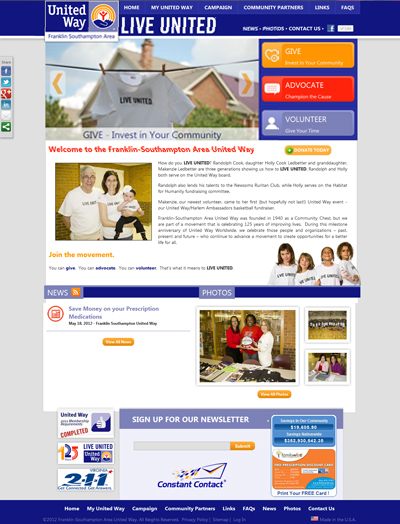 Franklin-Southampton Area United Way needed a new website that is user friendly, that makes it easy to find information about the various programs it is involved with, that has the ability to accept donations and that has accessible information on how to get involved. Another requirement is that the website was easy to update with information and pictures.
Insercorp was able to fullfil all those requirements by designing and developing a new website for Franklin-Southampton Area United Way that includes the iPlasmaCMS2 Content Management System for user-friendly website updates, a slideshow on the home page, a PayPal Donation page and a News Section to post all the latest United Way information.
Features
iPlasmaCMS2 Content Management System
Slideshow Module
News Module
Events Module
Gallery Module
PayPal Donate Page
Password-Protected Section