Comprised of locally elected officials, the commission has the organizational structure and leadership in place to determine how new regional money - approximately $200 million annually - will be invested in transportation projects. The 23-member commission consists of mayors from local governments, state legislators from the region and area Commonwealth Transportation Board members. Decisions are based on a two-thirds majority vote of elected officials on the commission, representing at least two-thirds of the region's population.
HRTAC.org
Responsive Website Design and Development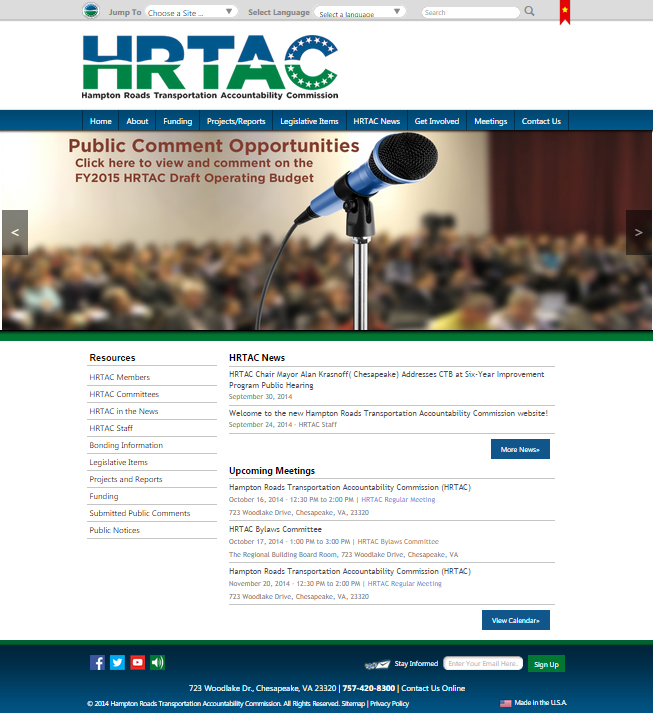 Insercorp was awarded the contract to design and develop a website for the newly established Hampton Roads Transportation Accountability Commission. The new website provides public information to ensure government transparency in transportation accountability for the Hampton Roads region.
Features
iPlasmaCMS2 Content Management System
News Module
Events Module
Gallery Module
Slideshow Module
Google Custom Search Engine
Google Translate